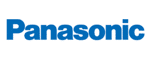 The Power of Panasonic Industrial Devices brings strategic innovations to our customers' product development process. We provide the technology and engineering resources to enable manufacturers to plan and build world-class solutions to meet their customer needs.
Many products sold by Fortune 500 companies are in fact Powered by Panasonic technology, and we are proud to provide manufacturers with the performance, quality, and reliability that are synonymous with the Panasonic brand.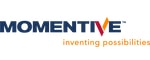 Momentive's advanced silicones play an essential role in the vehicles of today and tomorrow. From thermal management materials that help reduce power losses, to sealing and bonding materials that keep critical components in place, to silicones that protect the sensitive electronic assemblies that make advanced technologies possible, Momentive's dedicated automotive experts develop revolutionary products to help manufacturers find new ways to meet requirements. With global development labs and manufacturing, Momentive has the support and solutions you need today, so you can deliver the next great product of tomorrow.