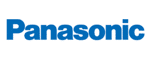 The Power of Panasonic Industrial Devices brings strategic innovations to our customers' product development process. We provide the technology and engineering resources to enable manufacturers to plan and build world-class solutions to meet their customer needs.
Many products sold by Fortune 500 companies are in fact Powered by Panasonic technology, and we are proud to provide manufacturers with the performance, quality, and reliability that are synonymous with the Panasonic brand.
Polyonics, Inc. develops, manufacturers and markets specialty coated films and products which withstand harsh environments or add functionality. Through continued research, new product development and innovative manufacturing, we provide high quality, cost effective technical solutions, service and training for our worldwide customers.