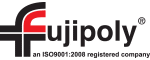 Fujipoly is a leader in the design, formulation and production of high-performance Thermal Interface Materials, Elastomeric Connectors and Custom Silicone Extrusions. Fujipoly operates a global network of 9 manufacturing and distribution centers to deliver you unprecedented product performance and dependability.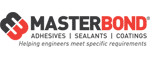 Master Bond is a leading manufacturer of epoxy adhesives, sealants, coatings, potting and encapsulation compounds. Master Bond offers custom formulations to meet the rigorous needs of the electronic industry, specializing in conformal coatings, glob tops, flip chip underfills, and die attach for printed circuit board, semiconductors, microelectronics, and more.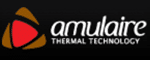 Amulaire Thermal Technology is a leading solution provider for power electronics cooling. Combining strong expertise in CFD design, powder metallurgy and proprietary metal forming technique, Amulaire is offering the best-in-class products to answer the demand of ever increasing power density.