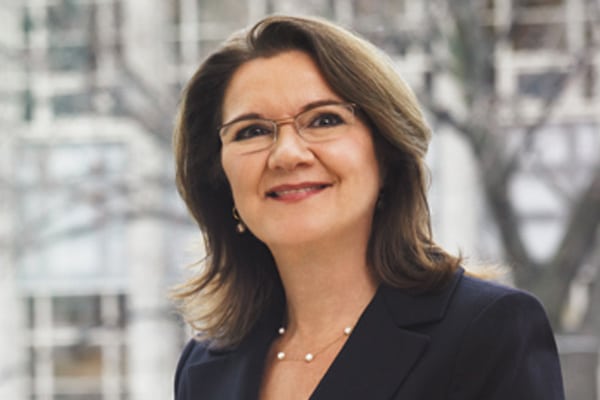 Professor Cristina Amon, dean of the University of Toronto's Faculty of Applied Science & Engineering, has received the 2011 Society of Women Engineers Achievement Award, the highest award given by the Society, for her outstanding contributions to the field of engineering over more than 20 years.
Dr. Amon is known for her work in fluid mechanics, heat transfer and engineering education.
Prior to joining U of T in 2006 as dean and Alumni Chair Professor in Mechanical and Industrial Engineering, Amon was the Raymond J. Lane Distinguished Professor of Mechanical and Biomedical Engineering and Director of the Institute for Complex Engineered Systems at Carnegie Mellon University. Her research has advanced the engineering foundation of heat transfer enhancement by flow destabilization, nano-scale thermal transport in semi-conductors, and hemodynamics mass transport in biological systems, including aortic aneurysms and intravenous blood oxygenators. She has made pioneering contributions to concurrent thermal designs, innovation in electronics cooling and transient thermal management of wearable computers.