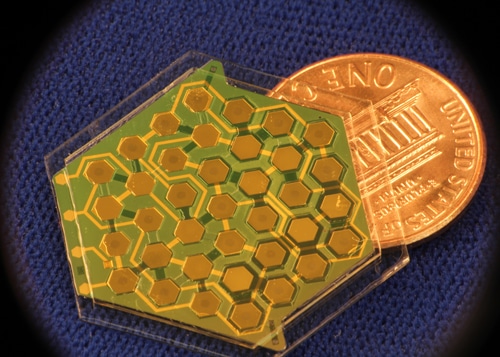 Researchers from the University of Michigan, Massachusetts Institute of Technology (MIT) and Honeywell International, Inc. have developed microscale vacuum pumps that could lead to tiny, more efficient cooling systems for faster processors in smartphones.
Developed as part of DARPA's Chip-Scale Vacuum Micro Pumps (CSVMP) program, the new microscale vacuum pumps are intended for use in highly sensitive gas analyzers for the detection of chemical and biological attacks, laser-cooled chip-scale atomic clocks and microscale vacuum tubes.
According to Andrei Shkel, DARPA program manager, new techniques were required to develop the extremely tiny vacuum pumps.
"The process of creating a vacuum in a room large enough to test a spacecraft, for example, is pretty straightforward. A sealed room, a large pump and ample power are all that is needed," Shkel said.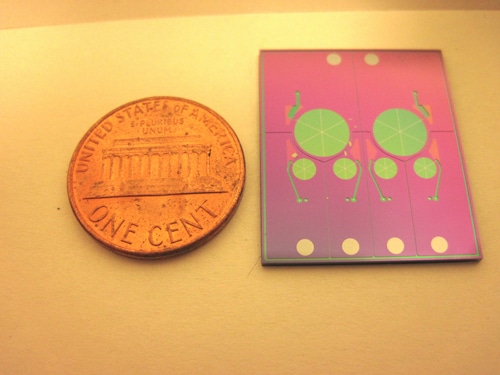 "[However,] that approach does not scale down to microscale vacuum chambers that are slightly larger than a grain of sand. We had to harness new kinds of physics to develop these pumps, requiring precision and miniaturization techniques that have never previously been attempted. The results are now available for future applications in the smallest, most sensitive electronics and sensors."
University of Michigan researchers developed three different pumps in three different pressure categories—microplasma Penning ion high-vacuum, Knudsen mid-vacuum, and high-frequency peristaltic rough-vacuum—while scientists at Honeywell International demonstrated a microfabricated, turbomolecular pump that operates in the mid-vacuum and high-vacuum range. A team at MIT also developed three types of microscale gas pumps.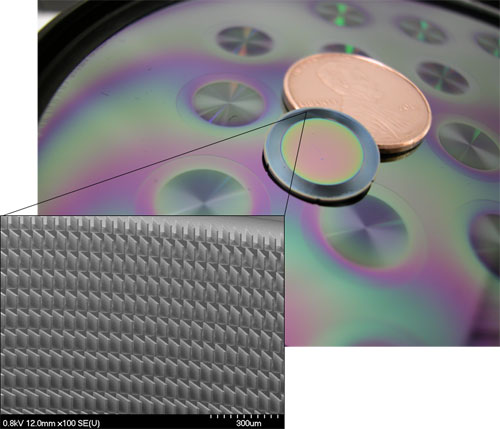 "There have never been ionic or mechanical gas pumps at the microscale before," Shkel said. "The smallest commercially-available pumps are the size of a deck of cards, which dwarf the vacuum electronics and sensors we want to attach our pumps to. These pumps are not only 300 times smaller than off-the-shelf pumps and 20 times smaller than custom-built pumps, but they also consume approximately 10 times less power to evacuate from atmospheric pressure to milliTorr pressures."
Ultimately, Shkel said, the new microscale pumps may be necessary for laser-cooled atomic clocks, accelerometers and gyroscopes.
"Laser cooling systems require vacuums, but are often significantly smaller than the pumps themselves. It is possible that these pumps will help enable smaller, more accurate atomic clocks."