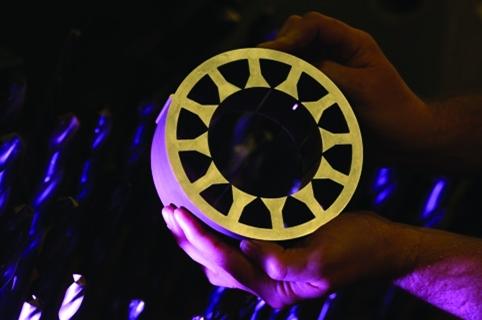 A world-leading team of UK engineers has been charged with developing a new motor for electric vehicles that will significantly reduce future dependency on rare earth metals.
Sevcon, Cummins Generator Technologies and Newcastle University have been awarded £518,000 by the UK's Technology Strategy Board to develop a novel electric motor for hybrid electric and pure electric vehicles.
Unlike the current EV motors, which rely on rare earth metals such as Neodymium and Dysprosium, the new motors will replace these rare earth metals with steel. Steel is not only cheaper and less damaging to the environment, but also much more widely available.
The High Torque Density Switched Reluctance Drive System for Low Carbon Vehicles project will develop a highly innovative electrical machine and drive system for low carbon vehicles.
Containing no expensive rare earth magnet material it will be capable of providing tractive power and acting as a generator in a cost competitive and suitable for high volume manufacture package.
This project will go beyond the current state of the art in low carbon vehicle drivetrains by replacing electric motors which use rare earth magnets with one that does not and electronic control systems based on cutting edge power devices.