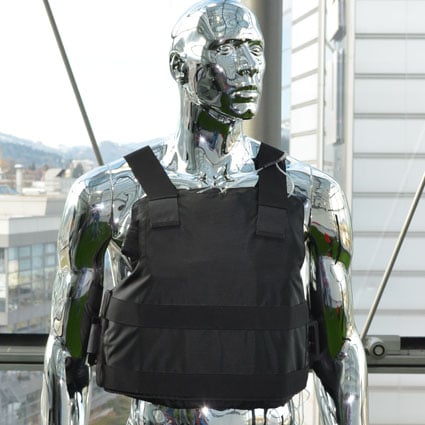 The Swiss Federal Laboratories for Materials Science and Technology (EMPA) has developed a "smart" bullet-proof protective vest that features water-filled Coolpads and an internal mini fan. The protective vest was designed to prevent on-duty police officers from overheating while maintaining their safety and wellbeing.
The vest is comprised of a specialized fabric spacer developed in cooperation with Swiss textile manufacturer Eschler and miniaturized fans constructed by EMPA engineers. Two electronic control units assist with air circulation within the vest, while ultra-thin Coolpad membranes provide liquid cooling.
Tests completed by members of the Zürich City police force over several warm summer days were successful and plans for production are underway. Additional potential uses for the smart cooling technology are also being considered.
Image: EMPA