Electronics Cooling's previous coverage of thermoregulation fabrics is further augmented by a very encouraging trend seen at the recent Wearables USA Conference held last week in Silicon Valley, CA. More than half a dozen companies showcased product design platforms that enable OEMs (original equipment manufacturers), ODMs (original device manufacturers), and makers alike to develop smart clothing for personal comfort and communication. The exhibitors showcased wearable fabrics-based platforms with integrated entertainment and communication, active heating with comfort control, sustainable power for enhanced mobility, personal safety and fashion. These platforms help any potential developer move quickly from a concept to a working prototype without having to deal with the disparate and still disconnected ecosystem of fabrics and electronics.
Today we will focus on the primary area of interest for thermal management engineers and designers – the thermoregulation clothing for comfort, clinical, and safety applications.
As to be expected, the basic premise of 'smart' clothing begins with the integration of electronics into textiles – a rather simple starting point, but one not so obvious to many engineers (thermal designers included)! Most thermal management engineers are somewhat unfamiliar with fabrics and their quantitative physical behavior with temperature fluctuations, let alone their response with electronics integrated. Perhaps a few exceptions may be mentioned at this juncture – industrial grade thermal fabrics like those with fiber glass filling, thermal blankets, mineral wool based fabrics, etc., are indeed well known to many thermal engineers. However, these fabrics do not have any electronics integrated yet.
Heating elements in fabrics are typically insulated metal wires integrated with the fabric in the pattern needed for heating depending on the application. For example Interactive Wear AG features heating elements made with embroidered, automotive grade, single coated Litz Wires to minimize the risk of hot-spots. Other alternatives include using conductive fabrics coated with Silver nano inks and insulation as needed.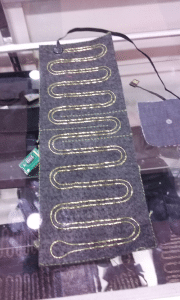 In addition to the heating wires, Interactive Wear's design platform also features heating pads that are adaptable to many configurations for easy integration into proprietary product designs. The image below shows examples of 10W USB-powered heating elements that can be stitched into thermoregulation clothing for personal comfort and clinical usage.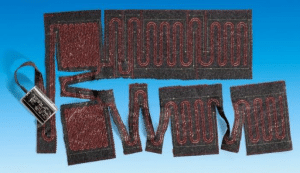 An example of a complete product with multi zone heating elements integrated into a jacket is shown in the following images.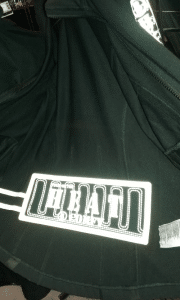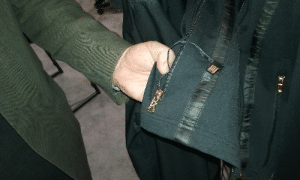 In conjunction with other sensing elements, thermoregulation clothing is indeed very valuable in a clinical environment. There are a number of clinical examples like wound healing, thermal-electrical muscle stimulation for rehabilitation, healing of fractures, and more. In fact, some physicians are suggesting that bulky plaster casts are no longer necessary for treating fractures with the advent of smart textile casts. This is enabled by localized heating using technology elements described above and monitored by pressure and stretch sensors.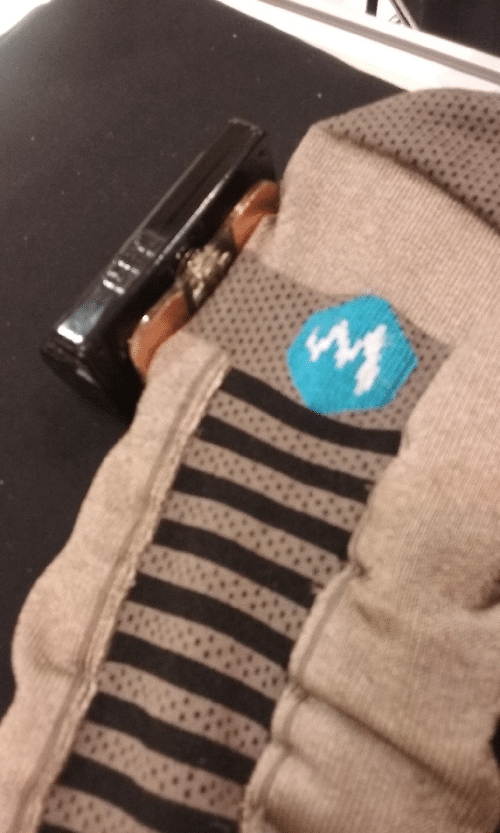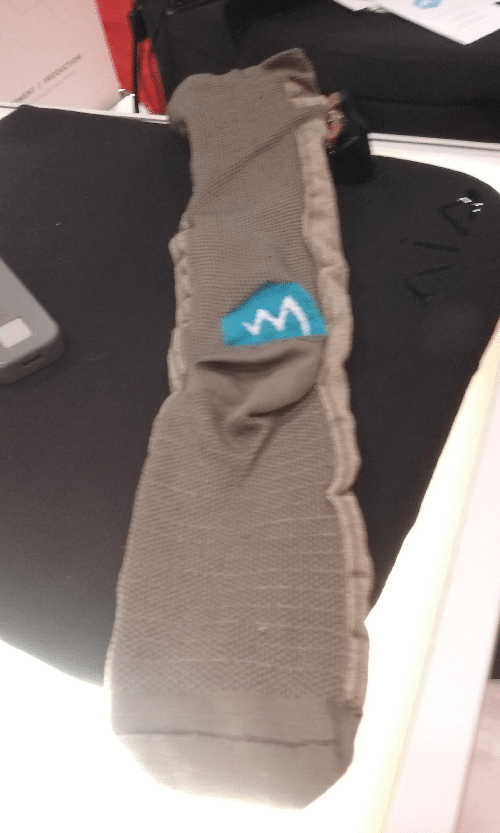 Some smart fabrics platform vendors are already offering design platforms with heterogeneous sensing along with thermoregulation. Myant, pictured left, uses a variety of sensors, not the least of which are stretch, motion, and pressure and temperature that are fabricated using printed electronics processes. These sensors can monitor important biological information including breathing, swelling, blood pressure, hydration and calorie consumption for health, wellness, or fitness monitoring.
A word of caution regarding wearable thermoregulation clothing: the human body consumes about 2500 calories/day which is equivalent to approximately 350,000 J of energy per hour. This rate of energy usage is about the same as that of a 100-watt light bulb. Limited by wearable power sources, the most that thermoregulation clothing can provide is to maintain local temperatures in parts of the human body that need thermal regulation. It is not a replacement for protecting humans against weather elements. However, in adverse situations like those faced by mountaineers and rescue workers, thermoregulation can provide the much-needed local heating to insure personal safety.
Electronics Cooling will provide more updates as technology progresses in thermoregulation. Your comments are welcome, leave us one below!
by MP Divakar, PhD, Stack Design Automation
Technical Editor, Electronics Cooling