Korea Institute of Machinery & Materials is first to develop a TGP that operates in any direction, improving cooling efficiency by modifying the surface of a porous structure.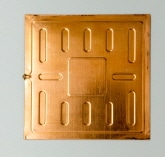 During the past decade, developments in semiconductor industries have allowed electronics such as sensors and actuators to be miniaturized so as to perform effectively in a limited space. As a consequence, thermal management of chip-level electronics has become critical in all current and next-generation electronics.
In fact, recent studies have shown that heat generation is related to the lifetime of electronic equipment, which accounts for 54% of all electronic device failures (source: US Air Force Avionics Integrity Program Study Results) and in particular semiconductors are known to fail to work well above about 70 degrees Celsius.
Thermal ground planes (TGPs) are passive thermal management devices that utilize the latent heat associated with phase change to achieve high effective thermal conductance, similar to a heat pipe. Until now, a heat pipe or a vapor chamber has been used to cool the liquid moving via capillary forces along a wick made of metal. Because it operates only in a given direction along the metal wick, there is a limit to its cooling performance in equipment designed for applications such as aircraft, where frequent changes occur and precise control is required.
A South Korean research institute recently developed a new type of TGP said to have twice the cooling properties of existing devices, helping to keep electronic components at the manageable temperatures needed for optimal operation.
The new system uses a Direction-Free Thermal Ground Plane instead of the conventional heat pipes and vapor chamber arrangement to keep heat down, according to Dr. Lee Jung-ho, a senior researcher at the Korea Institute of Machinery and Materials (KIMM), who led the development project. Unlike existing TGP cooling plates, which can be cooled only along the direction of gravity by using "evaporation", the Direction-Free Thermal Ground Plane uses "boiling", so it can be effectively cooled regardless of directionality.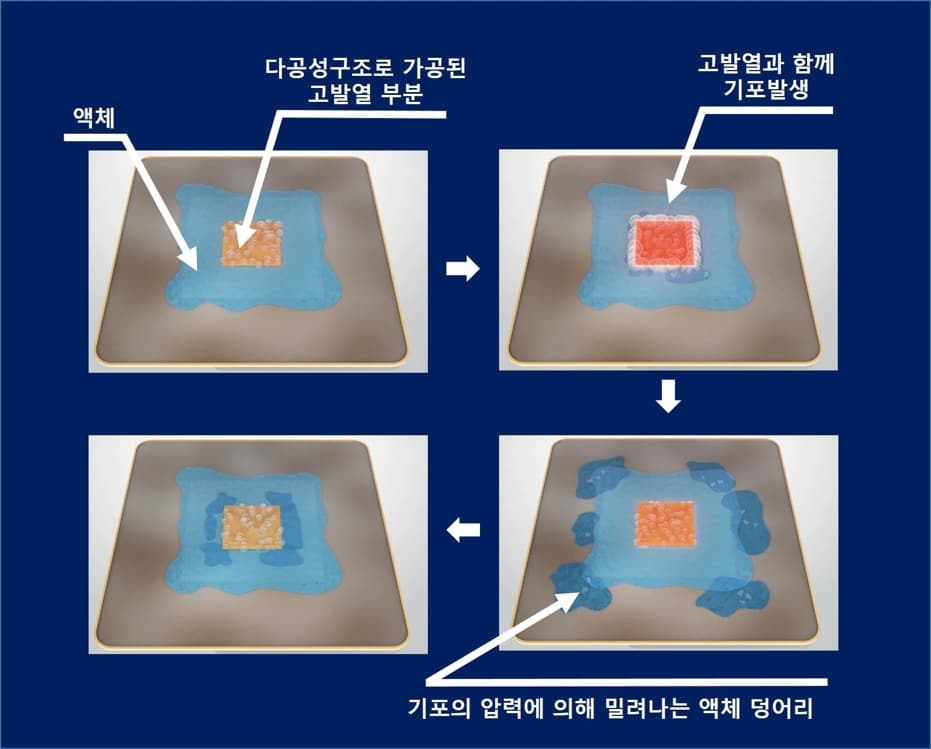 The research team developed a microporous coating of the hot metal surface of the cold plate to make water easily boil at relatively low temperatures to improve cooling performance by more than two times. It is a technique that depends on the fact that with an uneven structure water boils faster than it does on a smooth surface.
When the TGP element is attached to a part where high temperature is generated in the inside of an electronic product, air bubbles are generated at the portion contacting the heat generating part. The bubbles push the liquid all the way down by pressure and cooling takes place. Since it is movement by pressure, it can maintain excellent cooling performance irrespective of the change of operating direction.
According to Dr. Lee: "as well as electronic equipment, it can be applied to many industries that require heat and cooling." He cited cooling of electric vehicle batteries and thermal management of high-power LEDs as examples. Dr. Lee also said that prototypes have been tested and the system, priced at about the same level as existing pipes and vapor chambers, could go into production within the year.